A leader in BI and analytics
Andrew Searson is a Looker consultant and a leader in implementing and managing Business Intelligence at various organizations, including Looker, Google, eBay, and several SaaS tech start-ups. With extensive experience in BI and Analytics, Andrew has overseen analytics teams in supply chain, internet marketing, ad tech, SaaS, and B2B sales throughout his career.
Andrew was an early employee at Looker, which was later acquired by Google. He served as the Head of Looker Sales Analytics at Google Cloud, where he demonstrated his expertise in business analysis, data visualization, Microsoft Excel, data governance, and software as a service (SaaS). Prior to that, Andrew worked at eBay as the Manager of Consumer Seller Analytics and as a Senior Analyst in Tracking & Attribution Management. He also has experience in data science and implementation analytics.
Andrew holds a Bachelor of Science degree in Mathematics, with a focus on Applied Mathematics, from California Polytechnic State University-San Luis Obispo. He has a strong skill set in business analysis, data visualization, data architecture, data governance, and other data technologies such as Looker, Tableau Google BigQuery, Snowflake, Amazon Redshift, dbt, and OMNI.

Throughout his career, Andrew has received high praise for his analytical and technical skills, innovative thinking, and ability to deliver valuable insights. Colleagues commend his passion for teaching and his ability to provide detailed insights into operations. He is known for his strong communication skills, dedication, and the ability to quickly understand complex business flows.
With his extensive background in BI and Analytics, Andrew Searson is a valuable asset to any organization seeking to empower data-driven decisions and enhance their data infrastructure and reporting capabilities.
Andrew bridges the business gap between technical and practical, joining actionable business insight with quick time to value in a way that emphasizes teaching and enablement of data consumers. His experience with CRM and ERP systems coupled with a lens of understanding how data will be consumed is a unique intersection within the field of data analytics.
Andrew is one of the best individuals in data & analytics I've had the pleasure to work with. One of the main things I appreciated about Andrew is he actually took the time to really understand our needs to build something very custom quickly. Andrew was monumental to the success of the project and I would open an opportunity to work with him again in a heartbeat.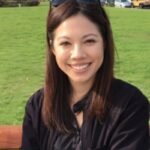 Senior Director of Commerce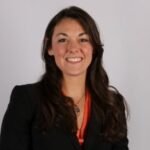 I attribute much of my success as a new Manager to Andrew. He clearly has a passion for teaching others, and he provided detailed insight into our operations, which helped me get up to speed quickly. His analytical and technical skills are impressive, and I relied on his analysis to steer the strategy of our group.
I was an early employee at Looker and helped establish their Professional Services Department. I've implemented Looker at numerous companies and oversaw Looker's own implementation that served over 1000 internal stakeholders.
With over two decades in data analytics, data science, and data infrastructure, I meet stakeholders where they are and provide thorough training and ongoing education to maximize the value of every client's data.
I've worked with and served a variety of technical and non-technical teams. At ebay and Google, I managed entire Business Intelligence and Analytics teams, and as a consultant I provide everything from a sounding board to fractional data leadership.
What do you think, partner?